Come and enjoy our backyard,so much to see
Bucket list of things to do while on Cape Breton Island
Recommended Hiking in Cape Breton
11 Don't Miss Outdoor Adventures
Go kayaking to evoke your inner artist with North River Kayak Tours. Dipping your paddle alongside seals and seabirds, while surrounded by our rugged coastal cliffs, can bring out the artist in anyone. North River Kayak Tours offers tours like The Songwriting Kayaker and The Painted Kayaker.
Attend a powwow at the Wagmatcook Culture & Heritage Centre. Experience a story over 10,000 years in the making. Learn about the music, storytelling, nature, food, language, and spirituality of Nova Scotia's first peo¬ple, the Mi'kmaq, in a beautiful setting on the shores of the sparkling Bras d'Or Lake.
Cycle the Celtic Shores Coastal Trail.This 92-kilometre multi-use trail winds through the communities of Judique, Port Hood, Mabou, and Inverness. Along the way, you'll find active fishing harbours, beaches, exhilarating views, museums, restaurants, and accommodations. Include the trail in a multi-day cycling or trekking itinerary, or stop for an hour or two to take in the natural beauty of this area.
Whale watching In Bay St. Lawrence where pods of Atlantic pilot whales spend their summers gorging on squid.
Tuna fish and experience the ultimate adrenaline rush as you battle the giant Bluefin tuna with Dawn Treader Tuna Charters or It's Now or Never Tuna Charters.
Go salmon fishing on the Margaree River. For generations, anglers have been lured to the Margaree's tumbling rapids, deep pools, and still marshes.
Take a Bird Island Boat Tour to see the Puffins. The dramatic Bird Island rise from the seal like rocky pillars. Take a tour with Bird Island Boat Tours, winner of a 2014 Certificate of Excellence from TripAdvisor and see thousands of nesting sea birds and over 300 pairs of Atlantic puffins.
Sail the Bras d'Or Lakes with Cape Breton Sailing Charters. Known for gentle, fog-free waters, beautiful anchorages, hundreds of coves and islands, and abundant wildlife, the Bras d'Or Lake is also part of a UNESCO Biosphere Reserve.
Schedule a beach day and swim in the Atlantic. The warmest waters on the Island can be found Ingonish Beach, if waves is what you love, grab your boogie board and head to Black Brook Beach.
Order ice cream in a lighthouse. Visit the retired Neil's Harbour Lighthouse in Neil's Harbour on the Cabot Trail where you can order ice cream from the shop inside the lighthouse.
Highland Bow and Arrow Highland Bow & Arrow is a roadside archery attraction on the Cabot Trail near Wreck Cove, Cape Breton Island. Targets, 3D targets and games!
Plan Your Cape Breton Golf Getaway
Discover Cabot Links and Cabot Cliffs, North America's only truely authentic links courses where, with playing theses authentic seaside links courses in Inverness, comes with the exhilarating understanding that you're playing the game exactly as its inventors had intended. Opened in 2012, Cabot Links has quickly become one of North America's most talked about courses while Cabot Cliffs, celebrating its grand opening in summer 2016, has already caught the attention of the golf world and was listed as #19 on Golf Digest's 100 Greatest Golf Courses in the World for 2015.
Art & Musical Adventures
Unexpected Discoveries
Historical Escapes
Celtic Colours
From late August through September witness one of the wonders of nature, the hills are ablaze with a palate of colours,every corner will keep your jaw gaping and eyes wide open, every morning the landscape changes with a wash of Autumnal beauty.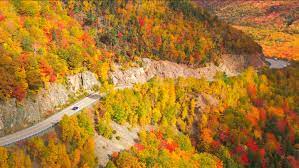 Hidden gems
Don't forget to ask us about some wonderful hidden gems.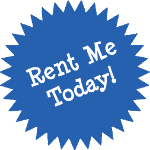 © Copyright www.littlebrookcottage.ca